Who we are
Facet Medical is a complete contract manufacturer with turn-key design, validation, manufacturing, quality control, packaging and regulatory services.
Choose Facet Medical
Facet Medical is: Custom Medical Contract Manufacturing, Design and Product Development, Private Label Medical Devices, Branded Medical Products
Focus on Quality
Facet Medical's Regulatory staff has expertise and success with international, FDA 510(k) and PMA submissions.
Intellectual property
Facet Medical has 25 US and 8 International Patents issued and another 30 Patents Published or Filed.
Custom Contract Manufacturing
LANCETS

LANCING DEVICES

CUSTOM NEEDLES
Product Development
Facet Medical Technologies is the partner of choice for developing, designing and delivering innovative medical devices for large and small companies.
Whether you are sourcing a new supplier, want to update an existing product or create something new, Facet Medical Technologies has the resources and experience to fulfill your needs, now.
Design and Engineering Excellence
Ability to develop innovative designs based on customer requirements
Experts in the design and development of broad range devices from low cost, high volume, single use to re-usable market leading devices
Experienced in the development and design of surgical devices
In house industrial design talent
Our Process
With over 30 years in the OEM space Facet Medical Technologies has developed a process that delivers the product you want, the quality you need.
Concept
At Facet Medical, we know how to transform your ideas and business needs into products that perform in the marketplace.
Have a design IDEA or concept for a new medical device?
Facet Medical's experienced project management team would like to meet with you to understand your concept and show you the benefits Facet Medical will provide in bringing your idea to life.
Facet Medical understands the need for the highest level of confidentiality when creating new products.
Our first step prior to meeting and sharing ideas will be a Non-Disclosure Agreement to protect your vision.
Research
Facet Medical has a developed history of in-house user studies and a vast database of medical device clients allowing us to perform market research of new and current products.
Facet Medical will RESEARCH the needs and wants of your consumers.
Investigational Market Research
User Studies
On-staff certified clinical research professional to develop clinical protocols and perform user studies
Clinical lab includes a one-way window, allowing Facet Medical to invite our partners to observe research as it is performed
Design
Our Design Team excels at creating high quality products that exceed customer expectations.
Facet Medical's R&D team will take your concept, paired with research results, and bring it to life through DESIGN.
Facet Medical offers expertise in:
Product Styling
Ergonomic Analysis & Design
Mechanical Design
Intellectual Property
Reliability Testing
Facet Medical's design studios offer state of the art technology, including:
3-D Solid Modeling (ProEngineer and SolidWorks)
Rapid Prototyping (3D Printing)
Allows us to quickly provide functional product models for trade shows and demos
Facet Medical's Design Team consists of:
Accomplished Project Managers
Industrial Designers
Mechanical Engineers
Regulatory & Quality Professionals
Preproduction
Facet Medical's team works in close cooperation with an extensive, international network of manufacturing partners to produce high quality tooling to support the market needs of your product.
Facet Medical's PREPRODUCTION work helps ensure medical device quality.
Established molding partners in multiple countries
Low-volume prototype tooling
Test devices to ensure design meets marketing requirements
Iterate design through testing and data analysis
High-volume production tooling
High cavitation, very high volume production tooling
Automated Assembly
Performed at Facet Medical's manufacturing facilities
Facet Medical also offers availability of offshore automated assembly manufacturing facilities in multiple countries
Manual Assembly
Performed at Facet Medical's facilities
Established offshore options readily available
Verification and Validation
Based on the design created for the new device and samples made during preproduction, Facet Medical's team will conduct Verification and Validation activities to ensure the device satisfies all requirements and specifications prior to commencing full scale manufacturing.
We execute VERIFICATION and VALIDATION processes prior to manufacturing
Installation Qualification (IQ)
Operational Qualification (OQ)
Performance Qualification (PQ)
Design Verification Testing (DVT)
System Validation and Clinical Testing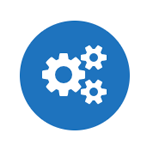 Manufacturing
Our customized production processes are designed to ensure that your device volume, quality, and cost targets are achieved.
Facet Medical's flexible MANUFACTURING systems offer versatility to accommodate a wide spectrum of production requirements from manual assembly to automated high-speed
Put our manufacturing expertise to work for you
All equipment is built and maintained to the highest cGMP Standards
Facet Medical employs a highly trained, qualified and experienced workforce to ensure fulfillment of all requirements while operating in an FDA environment
Facet Medical utilizes efficient manufacturing processes to minimize waste while maximizing product flow and provide consistent quality throughout the production process
Facet Medical offers 30 years of experience working with offshore production facilities
Our manufacturing facilities are:
QSR/cGMP Compliant
ISO 13485:2003 Certified
FDA Registered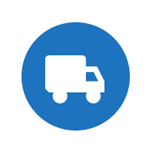 Fulfillment
Facet Medical's skilled Storage and Distribution Managers, along with our 30,000 square foot warehouse, enable us to quickly and accurately fulfill customer's orders.
Facet Medical FULFILLS your product.
Facet Medical takes pride in a clean and orderly stockroom and shipping dock.
Facet Medical will work with your carrier of choice to have shipments made in the mode and specifications that meet your needs.
Facet Medical's Quality System ensures products and components are inspected and documented upon receipt and prior to release for shipment.
Our Quality
Facet Medical's QUALITY management system is dedicated to consistently provide products that exceed customer expectations and comply with regulatory requirements.

Quality Policy
The entire organization is committed to providing medical devices and services that meet patient, regulatory, and customer requirements through and effective Quality Management System that pursues continual improvement.
Our Quality Management Team is involved in every step throughout the product lifecycle.
Quality Control for incoming components, in process inspection and finished goods.
Quality Assurance for testing and validation of design and processes.
Establishment of sampling plans for inspection and testing.
Internal audits to ensure the quality management system is effective.
Facet Medical rigorously follows the requirements outlined in 21 CFR 820, the US Food and Drug Administration\'s Quality System Regulation (QSR).

Credentials – Download Files

Registration Information
FDA Registration
Registration Number: 3011617315
Health Canada Licenses
Neonatal Heel Lancet – License Number: 82149
Safety Lancet – License Number: 93442
Freestyle Lancet – License Number: 96228
Facet Medical Technologies is an FDA registered, ISO 13485-2003 certified engineering and manufacturing company striving to be the partner of choice for the design, development, manufacturing, and commercialization of medical devices. Facet Medical's specialty is in the development of new, innovative, hand-held medical devices that are designed with precision in mind and to be intuitive to the user.
Facet Medical has over 40 years of experience in medical devices and has proven achievement through its close partnerships with major OEMs for the design and distribution of diabetes products and safety devices to the marketplace.
Quality Excellence: Facet Medical's quality management system is dedicated to consistently providing products that exceed customer expectations and comply with regulatory requirements.
Our partnerships also include companies who are leveraging Facet Medical's expertise in the medical device marketplace for new product development and manufacturing to drive exciting new technologies to market quickly. Facet Medical Technologies is based in Atlanta, GA.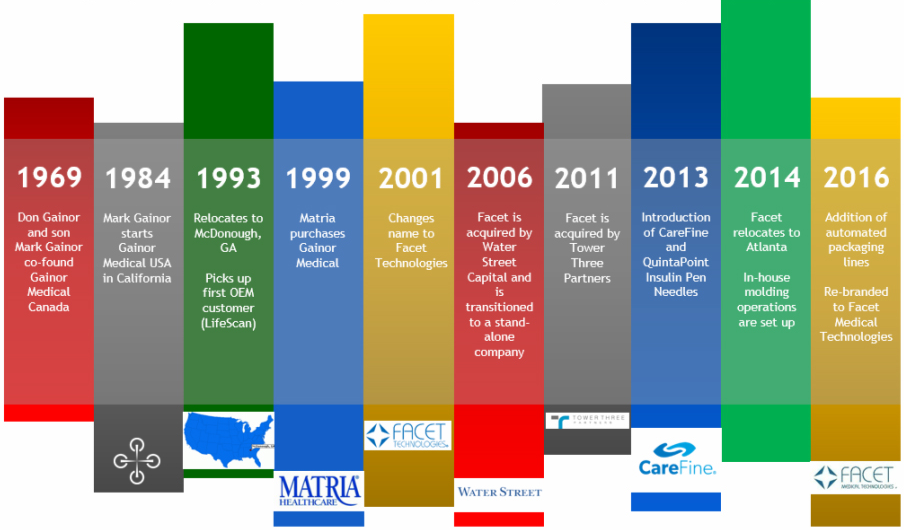 Why Join Facet?
Are you looking for a company that offers competitive salaries, comprehensive benefits, and a team-oriented environment? If the answer is yes, then consider Facet Medical Technologies.
Our benefits include medical, dental, and vision insurance options for you and qualifying dependents, company paid life insurance, voluntary life insurance, disability insurance, paid time off, and more. Our employees get the opportunity to work on individual and team projects that are innovative and challenging. Our leadership team believes in transparency and employee engagement and facilitates an open environment through many venues including our open-door policy, employee think-tanks, and employee town hall meetings.
Current Openings
Check out our current open opportunities.
Operations Shift Supervisor – Molding (2nd Shift 6pm -6am)
Operations Shift Supervisor – Packaging (2nd Shift 2pm – 10pm)
Process Technician – Molding (1st Shift 6am – 6pm)
Automation Technician – Molding (2nd Shift 6pm – 6am)
Maintenance Technician – Packaging (2nd Shift 2pm -10pm)
Maintenance Technician – Packaging (3rd Shift 10pm – 6am)
Contact hr@facetmed.com
Contact Us
We are here to answer your questions
We take feedback from our customers seriously.  Please complete the form below and we will respond to you as soon as possible.